Hello! If you wish to take full advantage of our website, you must register an account! It's completely free to do so!

Support a local furry with his bid to get calendars out to everyone. Non Profit venture and a wonderful cover artist.

2015 Alberta Furry Calendar
Alberta Furries
We have added a new feature to the site.

Everyone should notice a Media button in the menu bar.

We are limiting its access as we work out sizing, etc.

Currently we have the furwalk on the site, so feel free to take a look and comment.
Hi everyone,

As I'm sure you undoubtedly noticed, our site was down for a few hours today. We have fixed the issue and don't expect any further issues. In case you're wondering, no, our outage is not related to the Fur Affinity DDoS attack, it was just coincidence we went down at around the same time.

Sorry for the inconvenience.
Hi everyone,
We have upgraded the XenForo forum software to 1.4.0!
A list of features are all listed here:
New Features
The new features in XenForo 1.4 include:
...
and more
.
Good Day Everyone

We wanted to let people know we have made a couple of changes.

Thorn has been promoted to the role of Jr Admin
Samicat has been promoted to Super Mod

We wish them both well in their new roles and continue to look forward to their assistance they supply to the forum and its members.

Thanks
As noted by Fallout
yesterday on the forums
, Fur-Eh, our own home-grown right here in Alberta convention, has two rather big announcements:
Fallout notes that you can
already
book your room at the Ramada, and the rooms are starting at $110/night for a Single Queen as
noted on the venue page
, but at this time you can only book over the phone.
Also, if you're an early bird who has already booked time off for this event, double-check your calendars as the dates have changed! The header on fureh.ca has yet to reflect the correct dates, but we can expect that to happen soon.
Also,
VOTE PIE!
The cake is a lie.
Are you the kind of snowbird who likes to travel south during the summer? The Memphit Fur Meet may be a place for you to go and chillax! It's being hosted at the Olive Branch in Mississippi, just outside of Tennessee!
The theme this year is "A night at the movies", and each day at the con has it's own sub-theme!
Friday: Sherlock Holmes and the case of the Steampunk Skunk
Saturday: Killer Furries from Outer Space!
Sunday: Cowboys and Furries
Mephit Fur Meet, or simply MFM, is a furry convention held every year since 1997 over Labor Day weekend in Memphis, Tennessee. What started off as a pizza party over a long weekend has turned in a full blown fun time drawing nearly 700 people from all over the United States and the world.
If you're heading there this summer, have fun!
More info here:
http://www.mephitfurmeet.org/
Camp Feral! is 'the' furry summer camp where one registration fee covers your food, lodging and activities for the most unique and memorable furry experience of your life! You register, we handle the rest: all the coffee (tea and hot chocolate) you can drink, all the breakfast lunch or dinner you can eat, and usually a birthday cake at camp each year too!
Camp Feral! Creating wild memories since 1998!
More information at
http://campferal.org/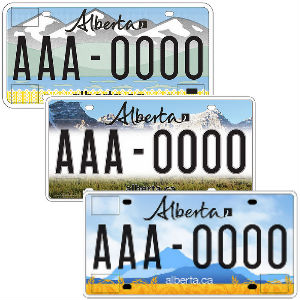 Alberta is getting a new licence plate. The plate will feature a new design, Alberta's website address and new logo, and a reflective coating that will help make roads and communities safer.
Alberta's current licence plate has been in use for almost 30 years and the technology is out of date and no longer meets industry standards. New technology makes plates easier to read, so law enforcement can more easily identify unregistered, uninsured or stolen vehicles. At the end of the day, these new plates will make Alberta's roads safer.
The Government of Alberta is asking all Albertans to vote! Click here for more info:
http://www.servicealberta.ca/2180.cfm
Hey guys!

We're looking for editors that can help keep the main page of Alberta Furries fresh and updated! It must be noted the following:

- Editors must be proficient in the English language (minimal spelling/grammar errors)
- Content can be Furry-related or local news-related that's non-furry (but perhaps very important to Albertans), but try your best to keep it furry!
- Post interesting articles only
- All convention postings are fine, as it's assumed that it's public knowledge. The cons do not have to be local to Alberta/Canada
- If the event if a more of a private event (Such as Luci's Meat & Greet, for example), ask the event hoster for permission if they wish to have their event featured on the main page.
- To add a story to the main page, simply create a thread in "Editor's Lounge" on the forums, and the main site will update itself automatically. The first image posted inside the thread will become the headline's primary image.
- You are not to advertise anything else aside from news/events. If unsure, contact me personally via PM.

While Editors will have a special badge on the forum, it must be noted that Editors are not part of Alberta Furries staff, and have no additional privileges on the website aside from the added ability to create threads in the "Editor's Lounge". However, anyone on AF staff can act as an editor already.

If you think this is up your alley, please shoot me a PM!